This is our first generation backcross (F1b) miniature goldendoodle puppy page. Our F1b mini goldendoodle puppies are a cross between an F1 miniature goldendoodle and miniature poodle. We expect most of our F1b miniature golden doodle puppies to reach an average range of 15-35 lbs, but we cannot guarantee the size of any mini golden doodle puppy. We occasionally have F1b puppies that are larger than this range from our largest pairings.
F1b miniature goldendoodle puppies generally develop curly coats as adults, even if not that curly as puppies. We occasionally have F1b puppies that do not develop curl as adults, but this is not typical for our F1b puppies. Most F1b miniature goldendoodles are very low to non-shedding, but this cannot be guaranteed.
---
F1b Miniature Goldendoodle Puppies
Our next F1b miniature goldendoodles are planned to be ready mid/late July. We plan to post an announcement to our home page around mid/late May after puppies are born. We will include the date we will begin accepting reservations when we post the announcement. This date will be about a week after the announcement is posted. We will have a detailed description of how to reserve a spot in the announcement.
---
Below are pictures of some of our past F1b miniature goldendoodle puppies grouped by color shades.

Red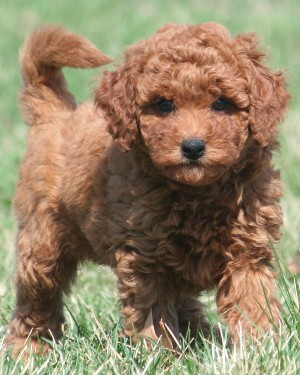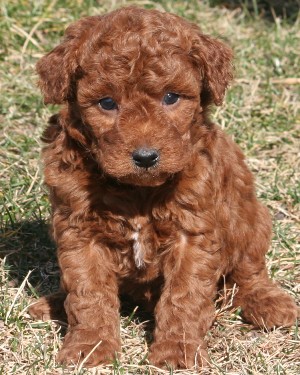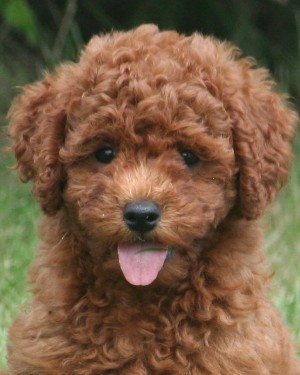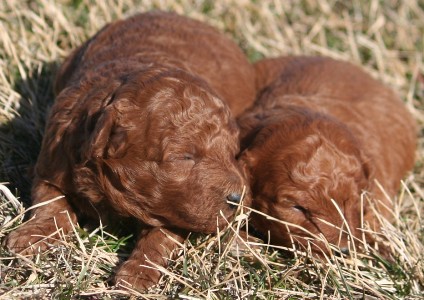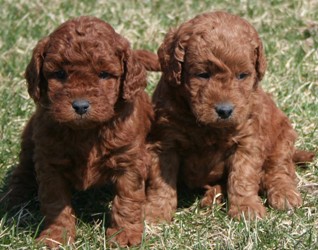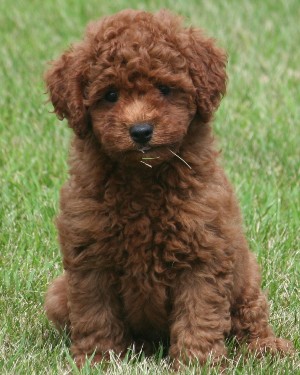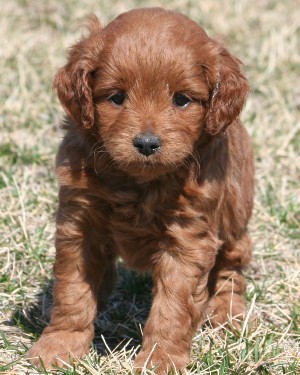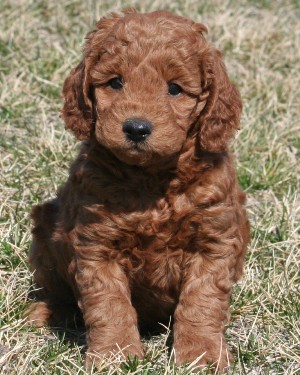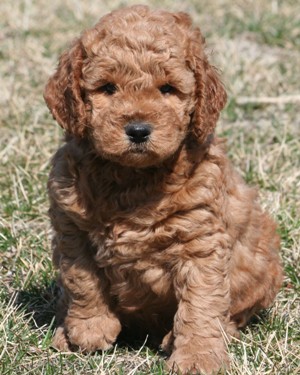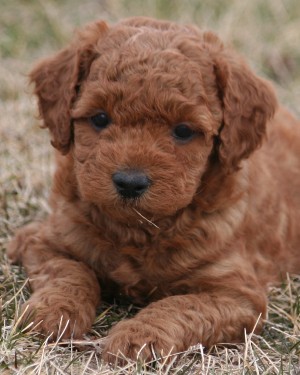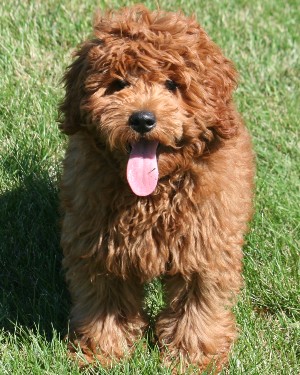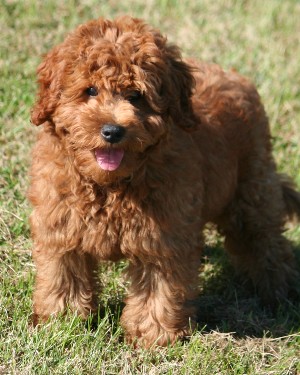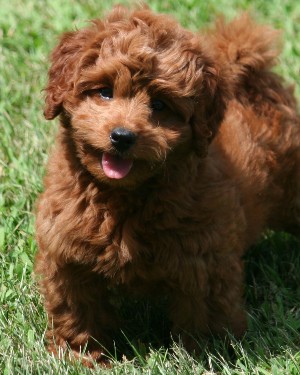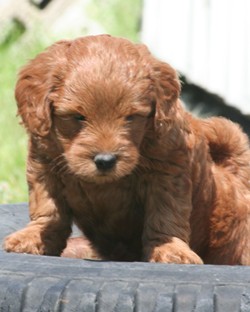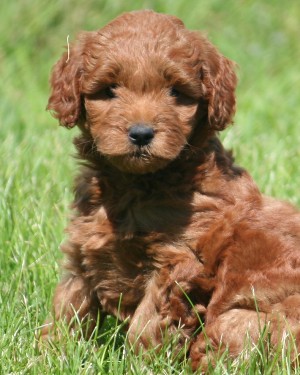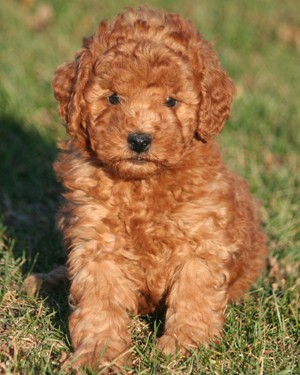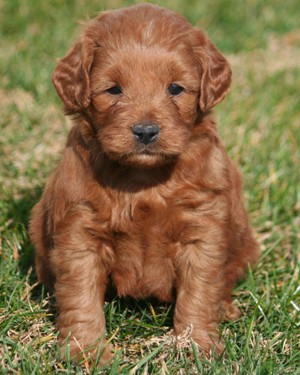 Medium/Dark Golden (our most common F1b colors)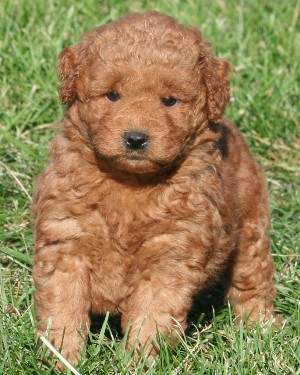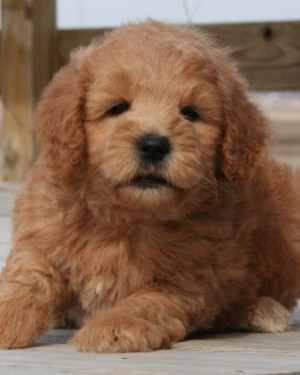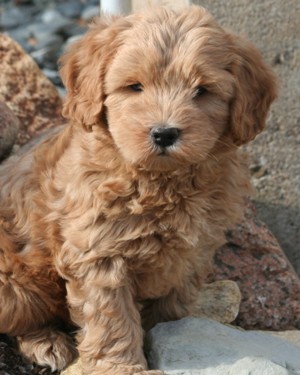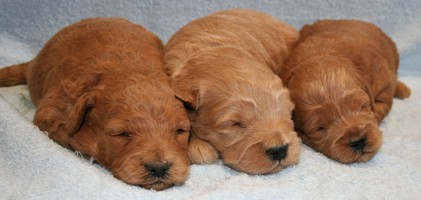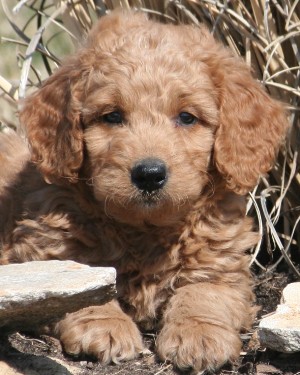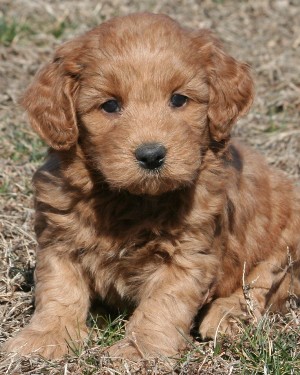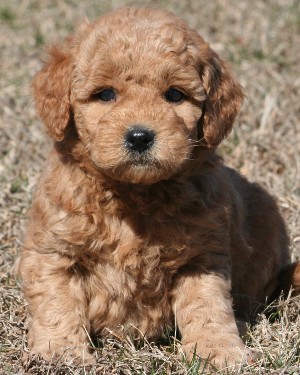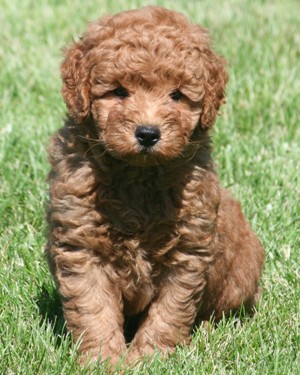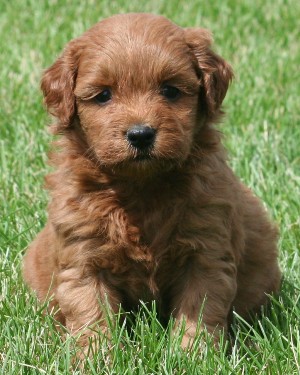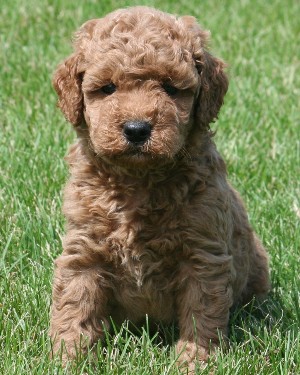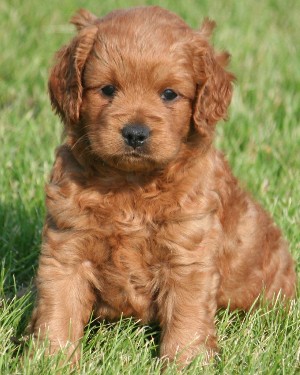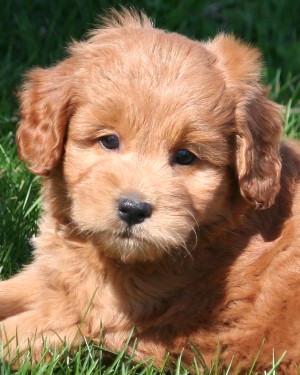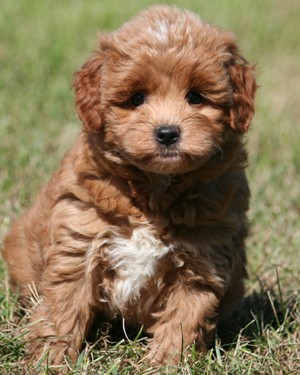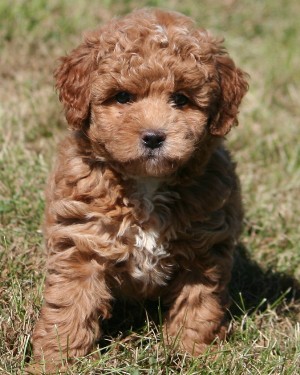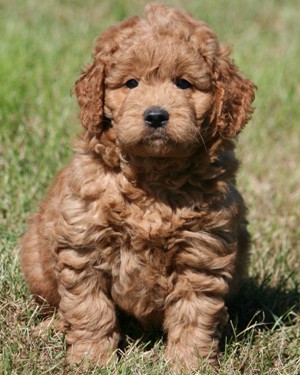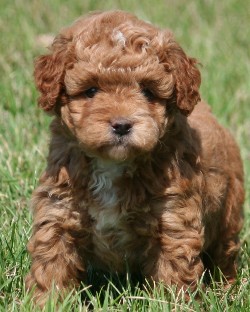 Light Golden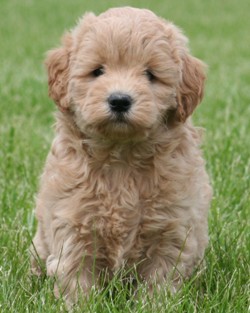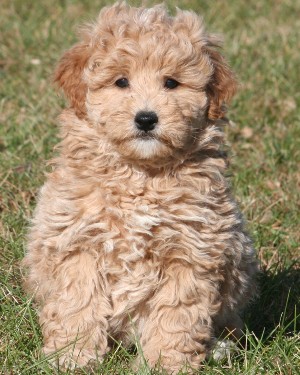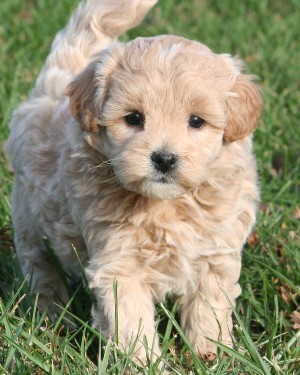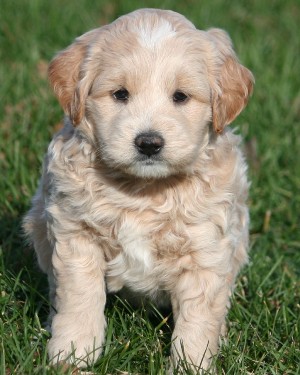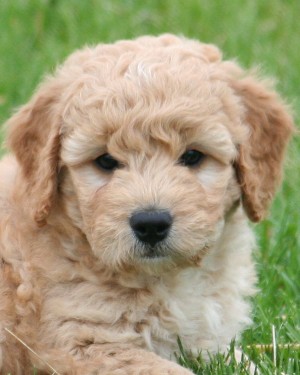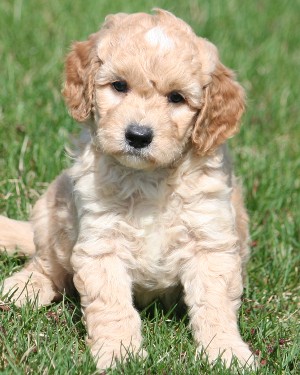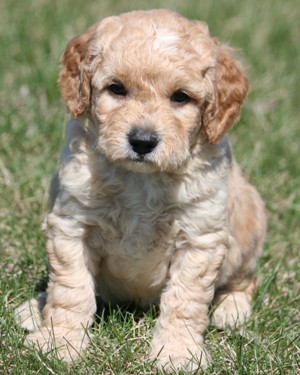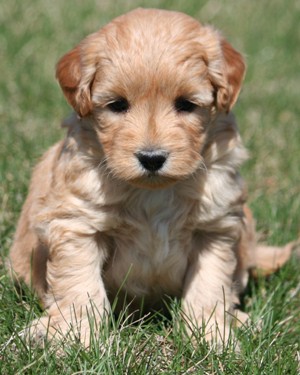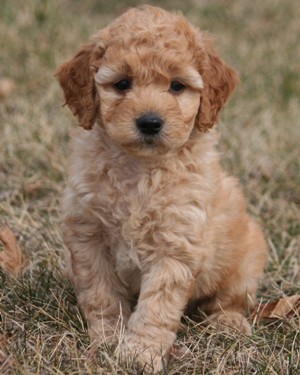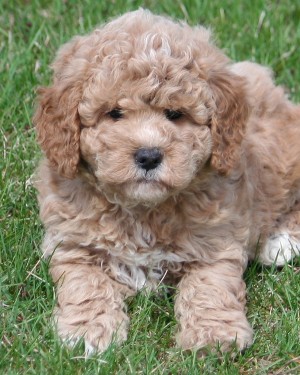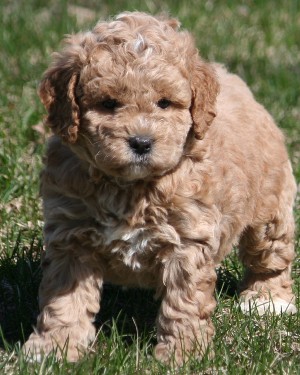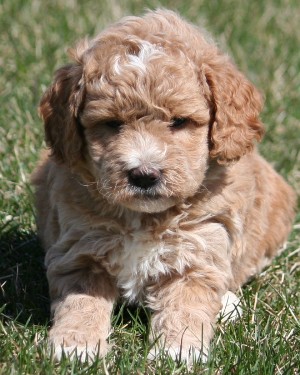 Blonde (we currently are not having this color in F1b)